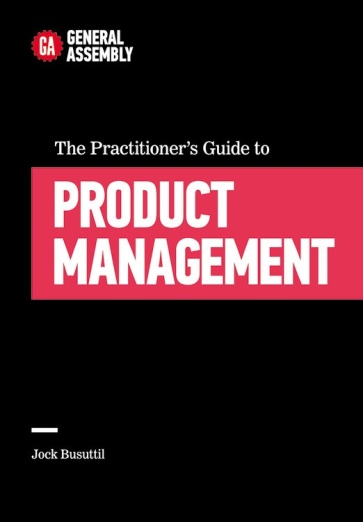 The Practitioner's Guide To Product Management
If you're new to product management and wondering what it's all about, or if you're a product manager shooting for professional success, this book will give you the inside track on starting, developing, and then selling a new product.
5 things you'll learn from the book

What readers are saying
"I think his take on stakeholder management and managing the three different types of sales people saved my sanity … but also set some pretty good habits and expectations of my role."
Melissa Klemke
Product Director
"This is a great book for Product Managers or those considering a career in Product Management. … It is written in a snappy engaging way, and gives great examples to learn from."
Lyndsay Denton

"This is the absolute must-have book for product managers. I've been a PM for 15 years and have supervised other product managers. It's required reading for my team."
Tim H.
Senior Product Manager
"I wish this book was published when I started out in product management. It gives a really wonderful overview of what product management is and involves on a day to day basis."
Keji Adedeji
Head of Product
Read an extract from the book
Want to read more?
Buy the book from the book store of your choice:
Disclosure: links to Amazon are affliate links, meaning I would earn a small commission on any purchases you may make.
Interview with the author