Talks, Conferences & Events

Jock Busuttil has spoken at various product management and technology conferences and online events around the world. He shares ideas primarily on the topic of product management, and this tends to overlap with agile and ethical product development, leadership and strategy, and fostering healthy product cultures and communities.
Jock is available to speak, host, or participate in panel discussions at your event, conference or webinar.
Speaker biography
Jock Busuttil is a freelance head of product, product management coach and author. He has spent over two decades working with technology companies to improve their product management practices, from startups to multinationals.
In 2012 Jock founded Product People Limited, which provides product management consultancy, coaching and training. Its clients include BBC, University of Cambridge, Ometria, Prolific and the UK's Ministry of Justice and Government Digital Service (GDS).
Jock holds a master's degree in Classics from the University of Cambridge. He is the author of the popular book The Practitioner's Guide To Product Management, which was published in January 2015 by Grand Central Publishing in the US and Piatkus in the UK.
He writes the blog I Manage Products and weekly product management newsletter PRODUCTHEAD. You can find him on Mastodon, Twitter and LinkedIn.
A more detailed biography is also available.
Upcoming and previous appearances
2022
Tafra.io Meetup (Cairo, Egypt)
2021
Threads (Bristol, UK)
The Firestarters, in support of Rethink Mental Illness and UK Youth (online, UK)
2020
Shortlist Virtual Round Table (Chester, UK / Austin, TX, US)
Product Management Digital Masterclass (London, UK)
Trends and Benchmarks in Product Management Webinar (Zürich, Switzerland)
ProdPad webinar (Brighton, UK)
Product Anonymous (Melbourne, Australia)
ProductBeats Weekly Webinar (Stockholm, Sweden)
The Product Coach Mastermind Series (London, UK)
2019
DevTalks (Cluj-Napoca, Romania)
Landing Festival (Berlin, Germany)
ProductCamp (London, UK)
The Product Coach (podcast)
Threads (Bristol, UK)
Working Products (Hamburg, Germany)
2018
DevTalks (Bucharest, Romania)
ProductCamp (L'viv, Ukraine)
Threads (Bristol, UK)
2017
Edspace (London, UK)
L'viv IT Arena (L'viv, Ukraine)
Mind The Product Leadership Meetup (London, UK)
2016
BNP Paribas (Paris, France)
Cambridge Usability Group (Cambridge, UK)
Logi Analytics (webinar)
ProductCamp (London, UK)
ProductTank (Birmingham, UK)
University of Cambridge Information Services (Cambridge, UK)
2015
DMGT (London, UK)
Product Anonymous (Melbourne, Australia)
ProductCamp (Melbourne, Australia)
Product Management Festival (Zurich, Switzerland)
Ve Global (London, UK)
2014
Cofounders Bootcamp (London, UK)
Product Management Festival (Zurich, Switzerland)
2013
Product Management Festival (Zurich, Switzerland)
Book Jock for a speaking engagement
What to expect
Jock's talks are always heart-felt, mostly entertaining and occasionally thought-provoking. Expect a healthy dose of self-deprecating humour and a left-field take on product management topics, peppered with personal anecdotes from his own experiences, with just a pinch of chaos.
"Day 2 saw an impressive presentation by Jock Busuttil on user testing. He asked the attendees to lend each other a smartphone and take a picture. What a turmoil that caused ;-) "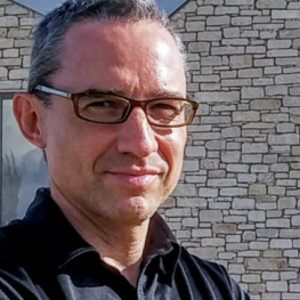 Walter Schärer
Marketing & Business Development Director, BlueGlass Interactive
Videos of Jock's talks
All the recent talk videos featuring Jock Busuttil are freely available.
Photo gallery